Latest News
Back To News
First Four Shows of the Live and UnZoomed Tour
Hi friends, thanks to all of you who have been a part of getting our Live, and Un-Zoomed Tour off to such an amazing start. All four shows have been either sold out, or very close to it. REO and Styx have done four co-headline tours together, and it is always very important to us that our special guest is special. Over the years we have been joined by 38 Special, Night Ranger, and Don Felder, so we knew we had to find a great band to fill that slot this year.
In 2019, I co-headlined the Rock Meets Classic Tour, and spent a month in and around Germany taking turns fronting a fifty piece symphony orchestra with Ian Gillian of Deep Purple and Loverboy's Mike Reno. Think "Smoke on the Water", "Workin' for the Weekend", and "Roll with the Changes" with violins, celli, brass, plus a full rock rhythm section, and Reno and me joining Ian Gillian on for the encore of "Smoke on the Water". It was freaking awesome!
Reno and I, and our wives Lisa and Catherine got to know, and love one another over the tour, and the girls both sang in the tour choir. So when it came time to choose a special guest for the Live, and Un-Zoomed Tour, it was a no-brainer for me. It simply had to be Loverboy. I took a hard line with our tour promoters at Live Nation, and right about now they are very happy they finally relented.
REO and Styx is a proven winning combination, and we love and respect those guys musically and personally. Adding Loverboy to the mix puts this tour over the top. They have so many great songs, four out of five original members, and Reno quite simply sings his ass off every night.
We have forty-three more tour stops from now through September, and you do not want to miss this show. See you down the road…much love, kc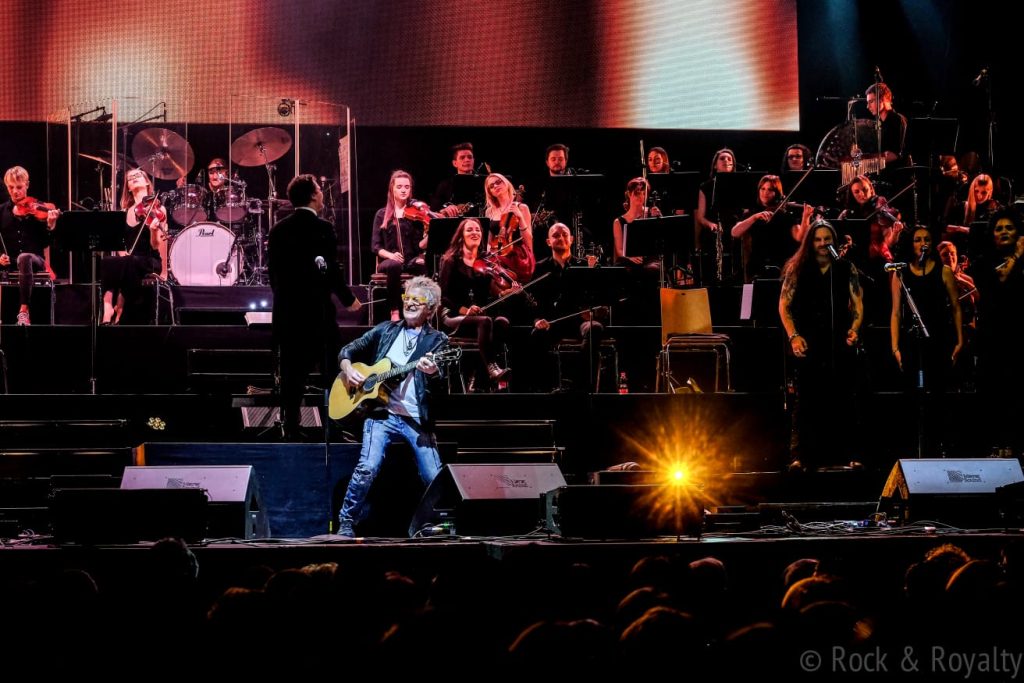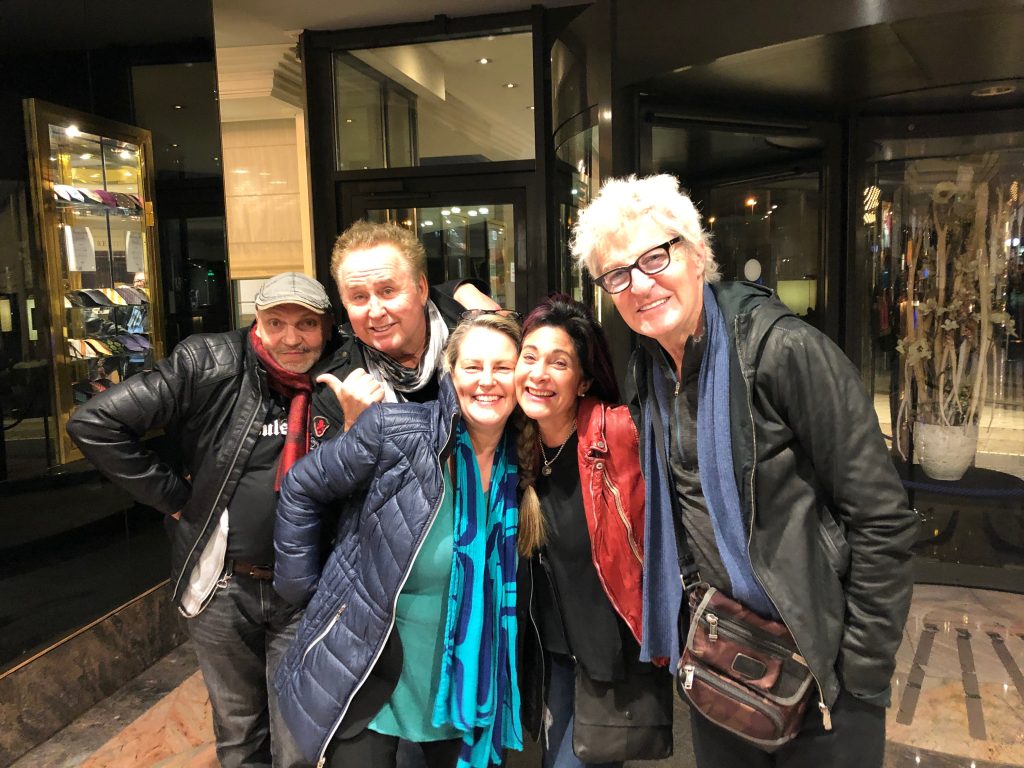 From left: tour manager "Smokeless" Joe Cassella, Mike Reno, Catherine Reno, Lisa Cronin, and me

From left: Mystery German Singing Contest Winner, Mike Reno, Ian Gillian, me