Latest News
Back To News
Key to the City of Enumclaw, Washington
Hi Friends, REO Speedwagon was honored to receive a special, guitar size Key to the City of Enumclaw, Washington, presented by Mayor Jan Molinaro. Jan is a great guy, born and raised in Wisconsin, long time REO fan, and second cousin of my wife Lisa. Mayor Molinaro has been attempting to orchestrate this event since being elected in 2018, and this year we finally made it happen. Our band got its start playing in small towns all around America, and we never forget our roots.
This photo, taken on the steps of Enumclaw's City Hall, includes several mayors from the surrounding area, including Auburn, Bellevue, Black Diamond, Burien, Federal Way, Kent, Issaquah, Snoqualmie, and Yarrow Point. I have never been amongst this many civic leaders in my life…and they were all totally cool…and REO fans!
Heading for Southern California as we speak, see you in Irvine and San Diego…kc
Guess which person in this photo is not a mayor!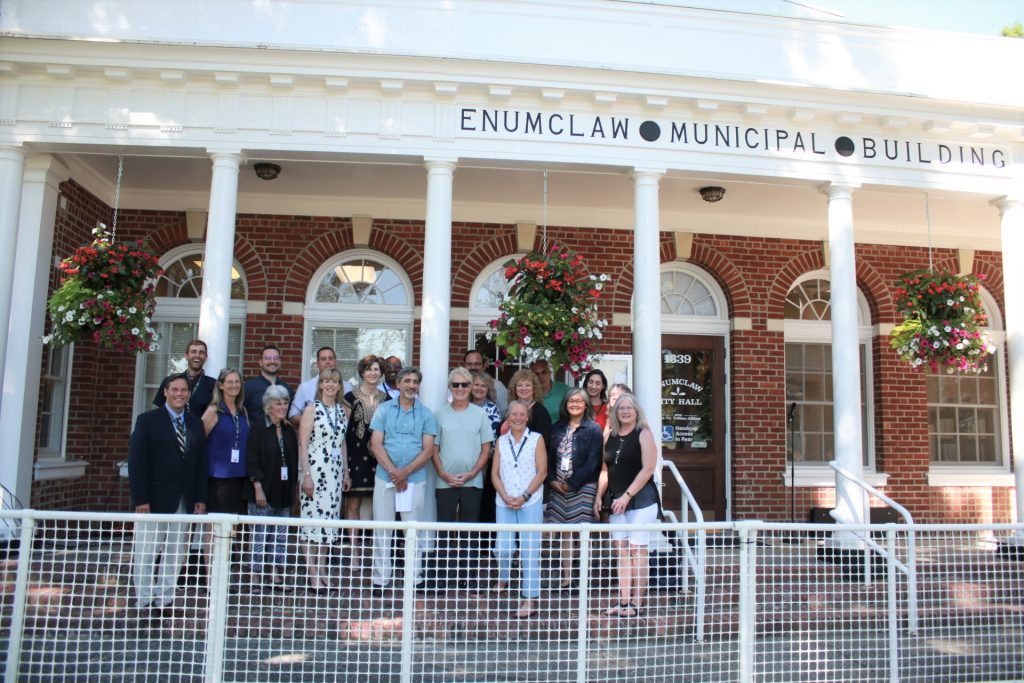 Front row L – R: Mayor Jim Ferrell, Federal Way; Mayor Mary Lou Pauly, Issaquah; Mayor Carol Benson, Black Diamond; Mayor Katherine Ross, Snoqualmie; Mayor Jan Molinaro, Enumclaw;
Mayor Katy Kinney Harris, Yarrow Point; Mayor Sofia Aragon, Burien; Nancy Szopinski
2nd row L – R; Beau Chevassus, Enumclaw City Councilmember; Nick Fuller, Information Services Technician; Thomas Sauvageau, Enumclaw City Councilmember; Mayor Lynne Robinson, Bellevue;
Mayor Dana Ralph, Kent; Mayor Nancy Backus, Auburn; Lori Molinaro (Mayor Jan Molinaro's wife, partially hidden);
3rd row L – R; Shaun Carey, Enumclaw School District Superintendent; Chance LaFleur, Enumclaw City Councilmember; Jim Szopinski, my brother-in-law; Giuliana Molinaro (Mayor Jan Molinaro's daughter)