Latest News
Back To News
KC BLOG UPDATE 08/23/19: Ryman Auditorium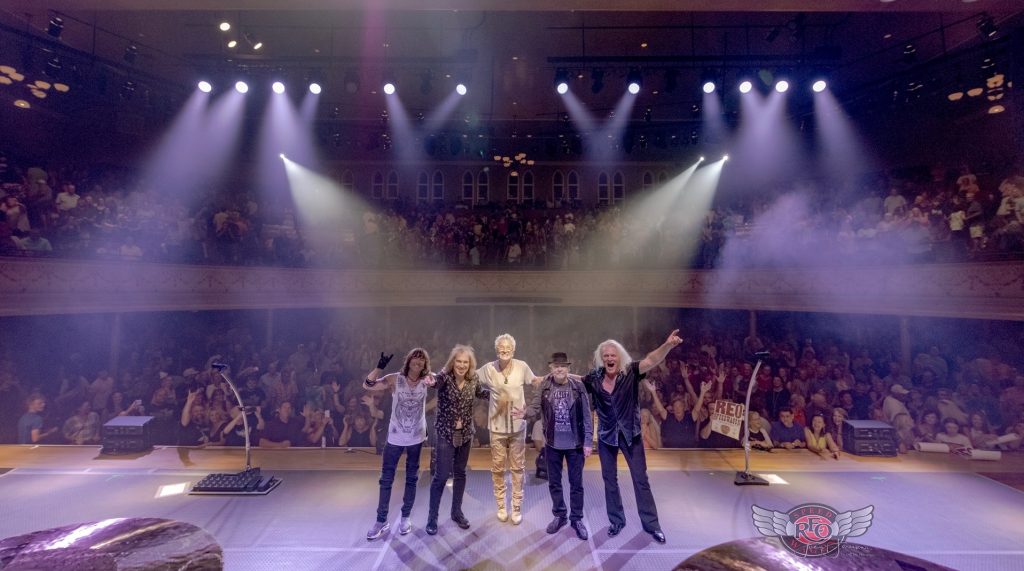 Hi friends,
So I was sitting in one of my favorite hotels, in one of my favorite cities, resting up for our first time ever at Nashville's famous Ryman Auditorium…unless you count when I came to see Vince Gill perform there a few years back. Vince said he had a cold that night, and still sang better than the rest of us on our best day!
This venerable venue was previously the home of The Grand Ole Opry, and hallowed ground in the world of Country Music. I never felt sure about putting on a rock show in this room.
As it turns out, Brad Bissell, our responsible agent at CAA Nashville is married to Sally Williams, the manager of the Ryman, and she demanded he bring in REO. And so we played a sold out concert, with our young friends the amazingly soulful Steel Woods as special guests. I had been looking forward to this show for a long time, and never really thought it would happen. It is a bucket-list moment, for sure.
Anyway, I took a break from editing on my seemingly never-ending book project, ordered up room service, and tuned into CBS 60 Minutes while I enjoyed my grilled Gulf Fish. The segment about the amazing photo collection from the archives of EBONY Magazine totally captivated me.
I remember as a youngster seeing Ebony on the newsstands in downtown Chicago, and wondering why everyone pictured was African American. The importance of it to the community and its cultural significance was over my head at that time. Seeing this story about the extensive Ebony photo archive, in historical context, and with the benefit of age and hindsight, my understanding and respect for its importance has been greatly enhanced.
What was once seen as Black History, is now rightfully being recognized as an essential part of American history. These photos bring it home and are remarkable in their current relevance. They chronicle the African American experience through its past, both painful and courageous, and illustrate the triumphs which that pain and courage have wrought.
Watching this 60 Minutes piece, and seeing the many photos from the Ebony collection was an emotional and inspirational experience for me. I encourage you to watch the segment if you come across it.
… kc