Latest News
Back To News
Happy St. Patrick's Day!
Hi friends, so again, anyone who knows me knows that March 17 is a huge day in the Cronin family. My dad and his twin, my uncle Bob, would have turned 98 years of age today. I met my wife Lisa at a party I threw at my house 34 years ago today, and our daughter was conceived exactly seven years later, to the day.
Tonight, in the wee hours of St Patrick's Day 2023, I sit in my hotel room in Sioux City, Iowa, sipping the best Scotch available from the hotel bar. Wait, did I say Scotch? I am so busted. But even though like my father Kevin Patrick Cronin Sr, I am thoroughly proud of my Irish heritage, both father and son prefer the whiskey from across the Irish Sea in Scotland. That said, I mostly enjoy Scotch because it was my father's liquor of choice.
When my folks would visit us in LA, or if I stopped home in Chicago, I always brought a bottle of fine single malt Scotch whiskey for my Dad. He never understood why I would spend the extra money, when he couldn't tell the difference between a fifth of 21 year old Glenfiddich, and a gallon of Dewar's which was distilled last week! That was one of the things I loved about my dad; he was who he was, and never wanted or expected charity from anyone.
I will be celebrating St Patrick's Day with a theater full of REO Fan Family members in Sioux City, Iowa tonight. But in my heart, I will be thinking of my father, Kevin P "Ted" Cronin. I miss and appreciate him more now than ever. So, try your best to make the most of the time you have with your dad; chances are he did the best he could, even if it didn't seem like it at the time.
So my cousins Barry and Barbie, and I will be celebrating what would have been the ninety-eighth birthdays of our fathers today. My wife and I will be commemorating thirty-four years together, and the twenty-seventh anniversary of the conception of our daughter Holly Patrice. And wherever you may be, Happy St Patrick's Day to you. Have a great day, drink (heavily but) responsibly! And may the Luck o' the Irish be with you always.
Much love, Kevin Patrick Cronin Jr … ☘️💚
Pictured: the Chicago River, dyed Kelly green for the occasion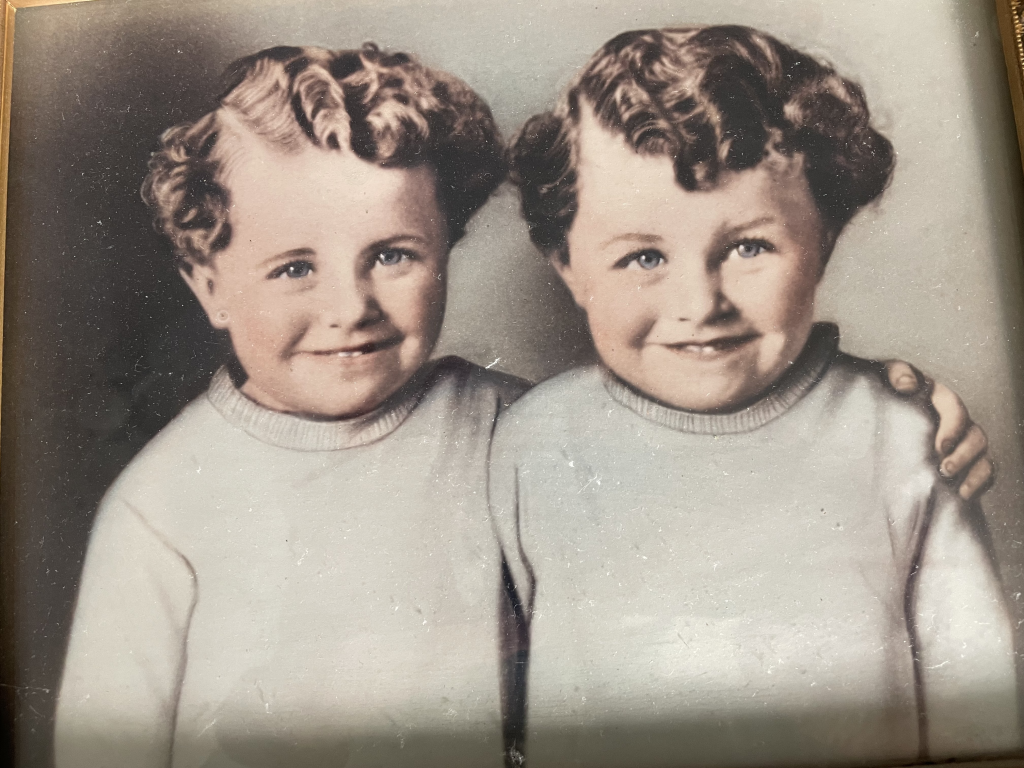 Pictured left to right: Uncle Ted, Uncle Bob