Latest News
Back To News
REO Speedwagon in Kansas City!
Hi friends, we are on the tour bus, rolling out of the WalMart Amphitheater in Rogers, Arkansas after playing a sold out show for 9,000-plus classic rock fans, on a Monday night! It sure didn't feel like a Monday to me! I got a chance to watch all of Loverboy's set, and most of Styx…I feel so lucky that I get to hear this whole show every night! Lots of great singin' and playin', and nothing but hit songs all night long. You simply cannot miss this tour!
Tuesday we roll into Kansas City for yet another sell out at Starlight Music Theater, one of my favorite venues in the country. REO has a rich history with the people of KC, and KY-102 radio. We love playing no matter where we go, but Kansas City was one of the cities on Live, You Get What You Play For in 1977, the infamous Tornado show at Royals Stadium in 1978, Arrowhead in '82, and so many more amazing shows. The people of Kansas City have been with us from the beginning and we can't wait to play for you all tomorrow…or I guess it's actually tonight!
Get there on time, as Loverboy goes on at 7:00 sharp, Styx is amazing as always, and we will be closing tomorrow night. See you then, much love…kc
---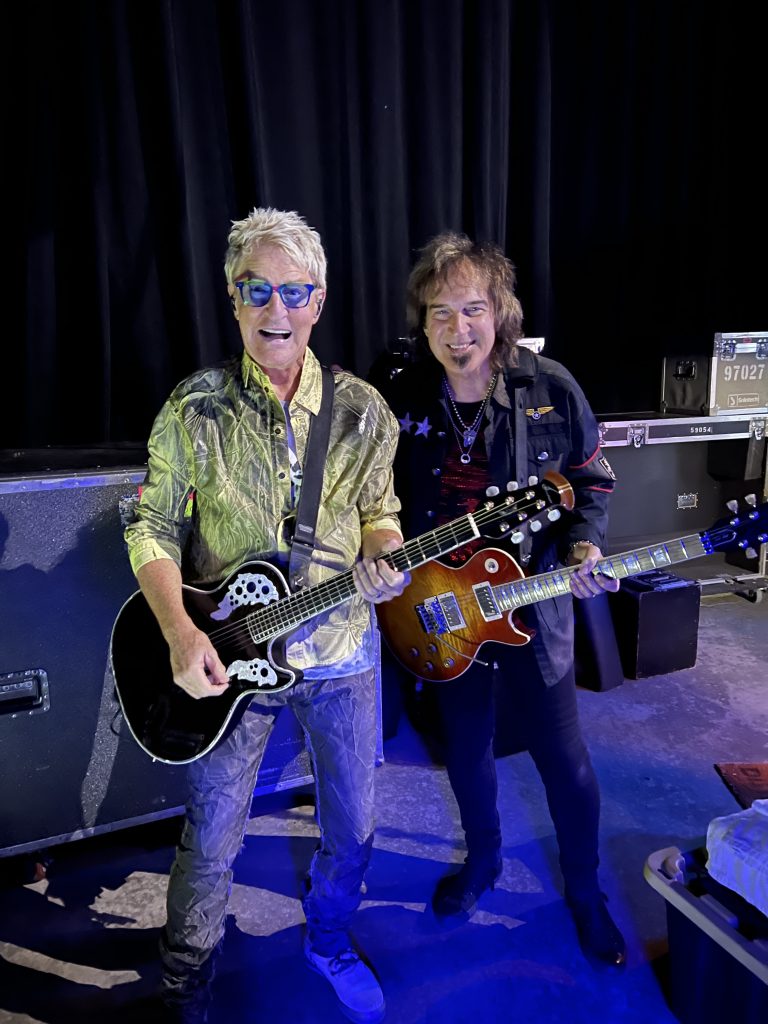 kc and Dave, backstage and raring to rock!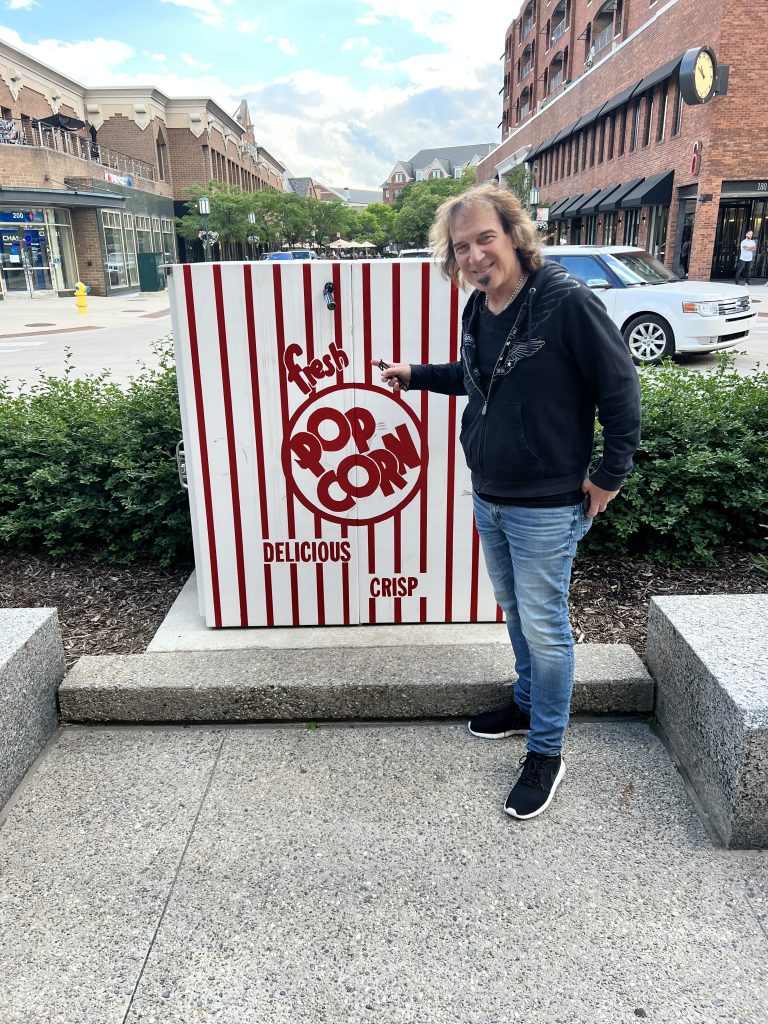 At a truck stop tonight I asked Dave to grab me a medium popcorn!