Latest News
Back To News
KC BLOG UPDATE 08/22/19: ALAN GRATZER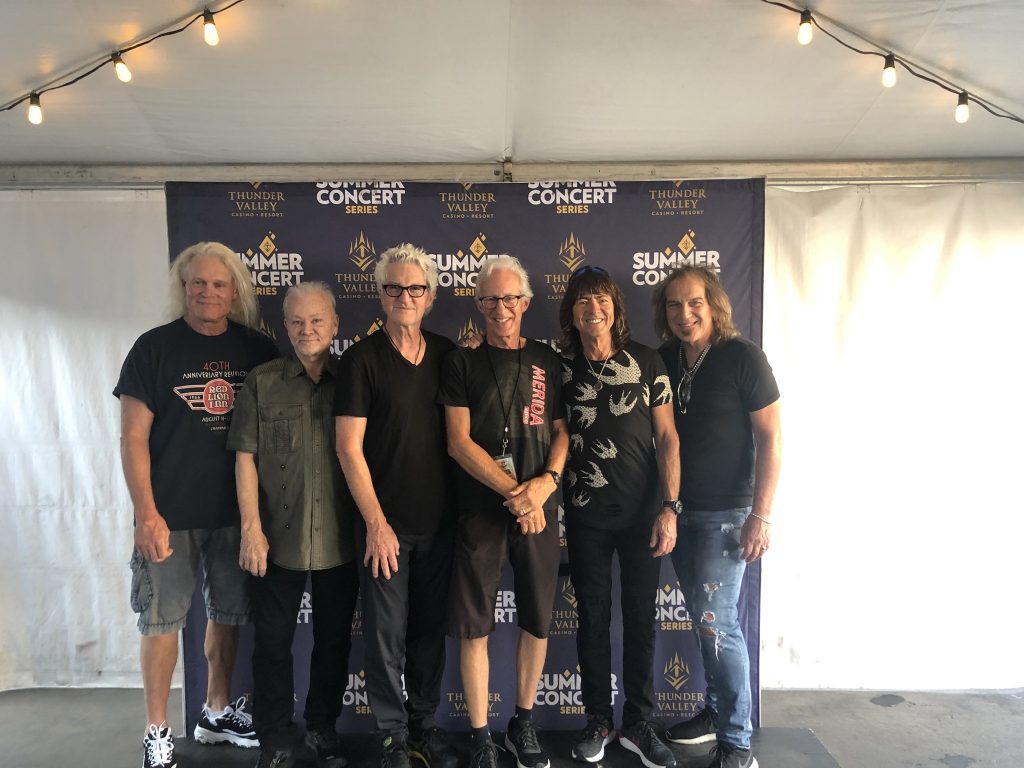 Hi friends,
So we played a show just outside Sacramento the other night, and our dear friend, co-founding member of REO Speedwagon, Alan Gratzer made the scene. It is always so great seeing Gratz and his Family…Alan has not changed a bit.
Hey, this brings up a great REO Trivia opportunity…
What year, and in what city was the last show which featured the so-called "Classic REO Line-up" of Alan, Neal, Gary, Bruce, and Kevin?
The answer will be revealed in my upcoming memoir, but let's see how many long-time REO fans get this one right…before the book comes out (which will be just in time for the Hi Infidelity 40th anniversary!)
Much love…kc
PS. Seeing this photo with the four of us brings up so many feelings for me. It is so sad that Gary Richrath, a person of such power and passion, left us way too soon. As I say every night, his spirit lives on through the music we play every night in concert.
We are obviously very lucky to have found Dave and Bryan, who have so skillfully built upon the foundation which Gary and Alan laid.